I had half a lime left over after using it for my chili.
And tonight I was cooking some boneless country pork ribs, so I added the lime juice after I had seared the pork and had finished the dry rub (black pepper, cumin, cayane).
Used the rest of the lime half on the slow cooking version where I folded the juices and sauce mix (Frank's, Louisiana Hot, Cholula sauce, and Lee and Perrins).
Worked out rather well. The lime gave a good dimension to the sauce.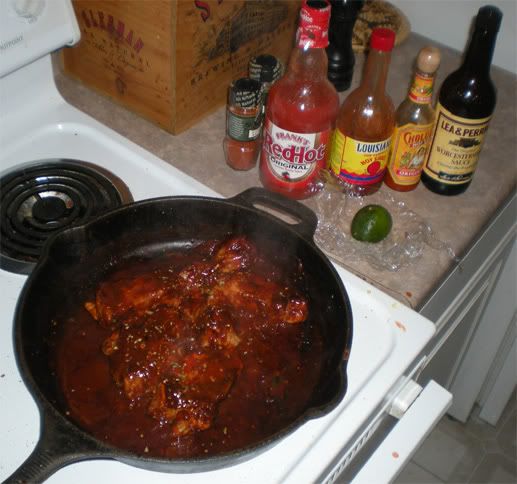 Cast iron.
Still moist.